Sleek Dashboard
Demo: Sleek Demo site/
GitHub: https://github.com/tafcoder/sleek-dashboard
Bootstrap 4 Admin Dashboard Template and UI Kit – and yeah sleeeeek indeed – like I really love it. Great work by tafcoder.
UI Kit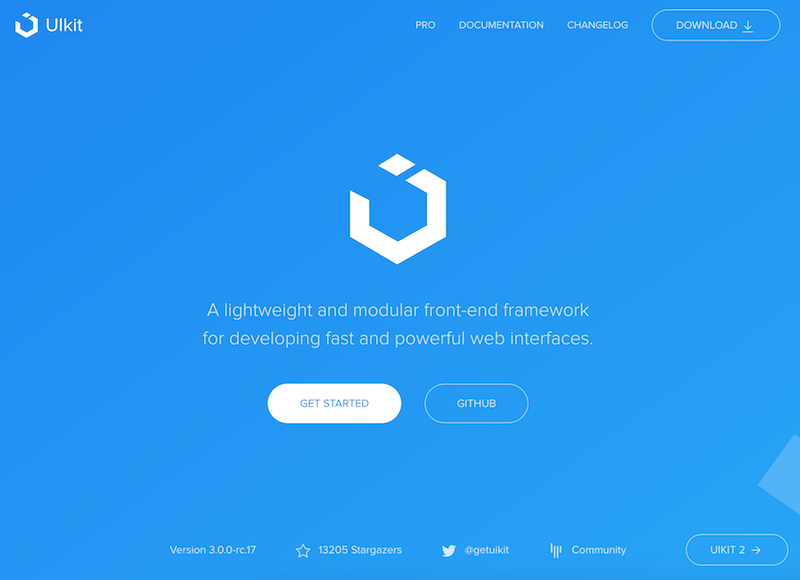 Site: https://getuikit.com/
GitHub: https://github.com/uikit/uikit
A lightweight and modular front-end framework for developing fast and powerful web interfaces.
Well suited for website, landing pages etc.
Simple, straightforward.
Also, nice extra: Autocomplete plugins for both Atom and Sublime Text 3.
Stream Ui Kit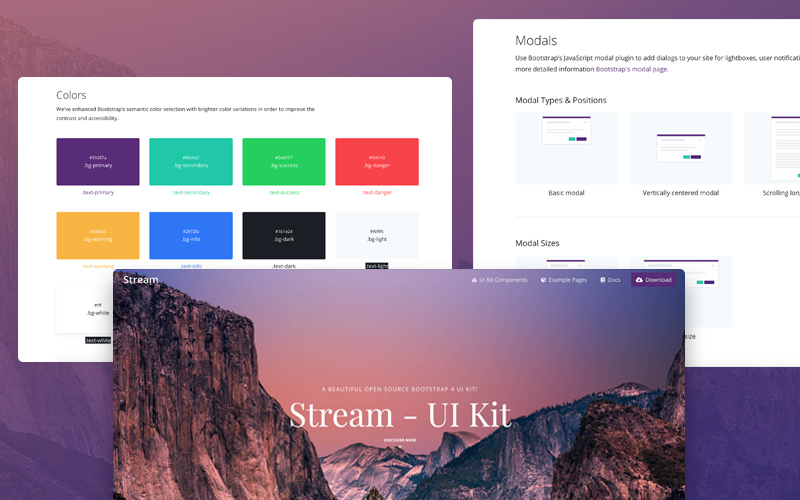 Site: https://htmlstream.com/templates/stream-ui-kit
Bootstrap Theme.
So, if you know bootstrap already, you will feel home very fast.
One Nexus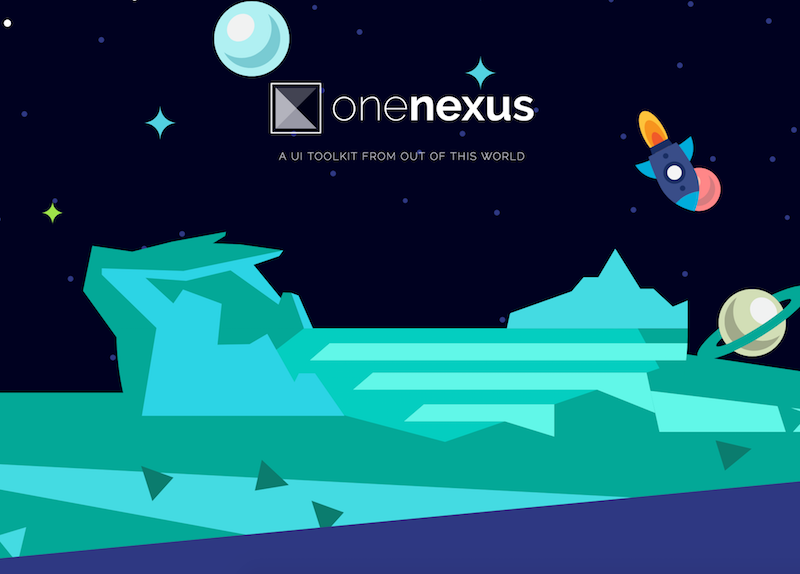 Site:
More complex
Based on Synergy, a front-end framework for UI components generation. and Kayzen, a custom grid system – All made by the same dev team.
I haven't take the time to play with this one but it looks nice.
Milligram
Gotta love simplicity Only 2kb gzipped
Tabler
One of the best around.
Open source dashboard UI.
Bootstrap based.
Clean code.
Nice logic.
Site: https://tabler.github.io/
Demo: https://tabler.github.io/tabler/
Source : https://github.com/tabler/tabler
Bootflat
Semantic UI
Neat.
Simple.
Working.
PureCSS
Light open source UI Kit
Ink
An open source UI kit from Portugal.
GrounworkCSS
Exist with Rails flavour – or agnostic.
https://groundworkcss.github.io/groundwork/?url=docs/home
Materialize CSS
Google Material Design Open source Not made by Google though.
Site: https://materializecss.com/
Source : https://github.com/Dogfalo/materialize
Also exist as an npm install flavour.
Topcoat
Nice webfrontend for app.
Clean.
Go check it here: http://topcoat.io/
Petal
Made by the folks at Shaker
Site: https://shakrmedia.github.io/petal/
Source: https://github.com/shakrmedia/petal
That's it.
That's a good choice to start with.
This doesn't even include paid one or open source react / vue / angular frameworks.
Let me know if you know of an other one you think should make the list.
These are the one I have found by searching the web for stuff but maybe you know an other one worth mentioning. Hit me by email, in the comments or on social.